Adhaiwell Fabric Light Box Installed On Italia Exhibition Dubai 2020
Views:31 Author:Site Editor Publish Time: 2020-02-17 Origin:Site
Fabric Light Box Installed On Italia Exhibition Dubai
Adhaiwell made the LED Backlit Fabric Light Box for Italia Exhibition Dubai 2020.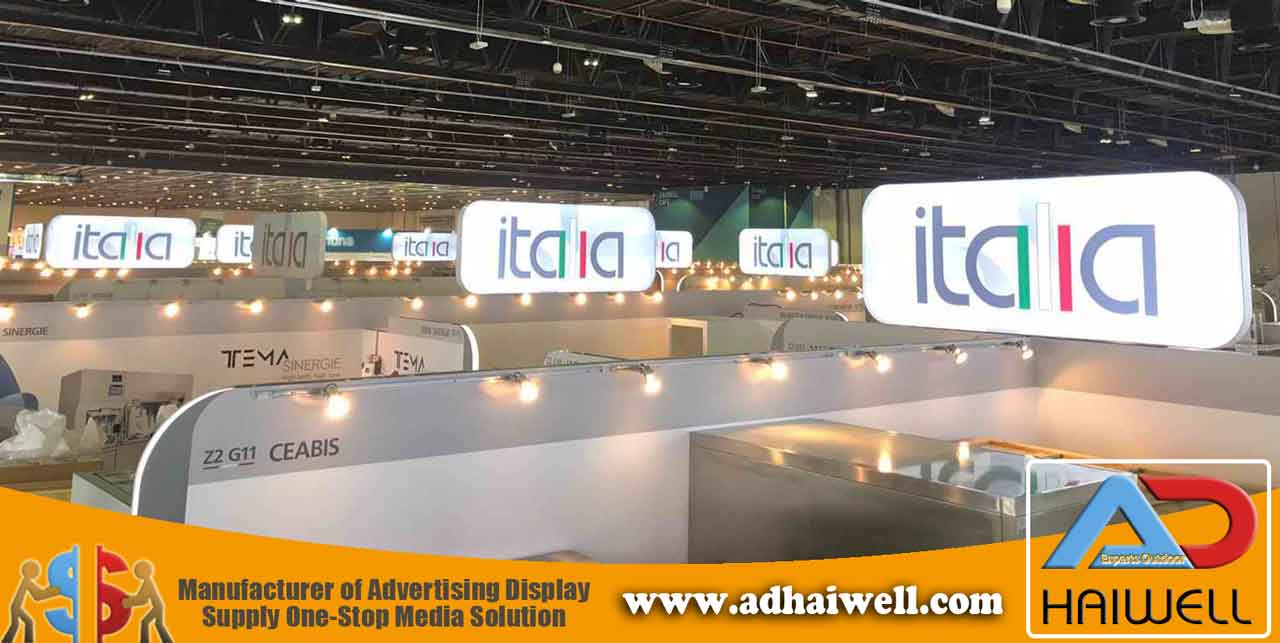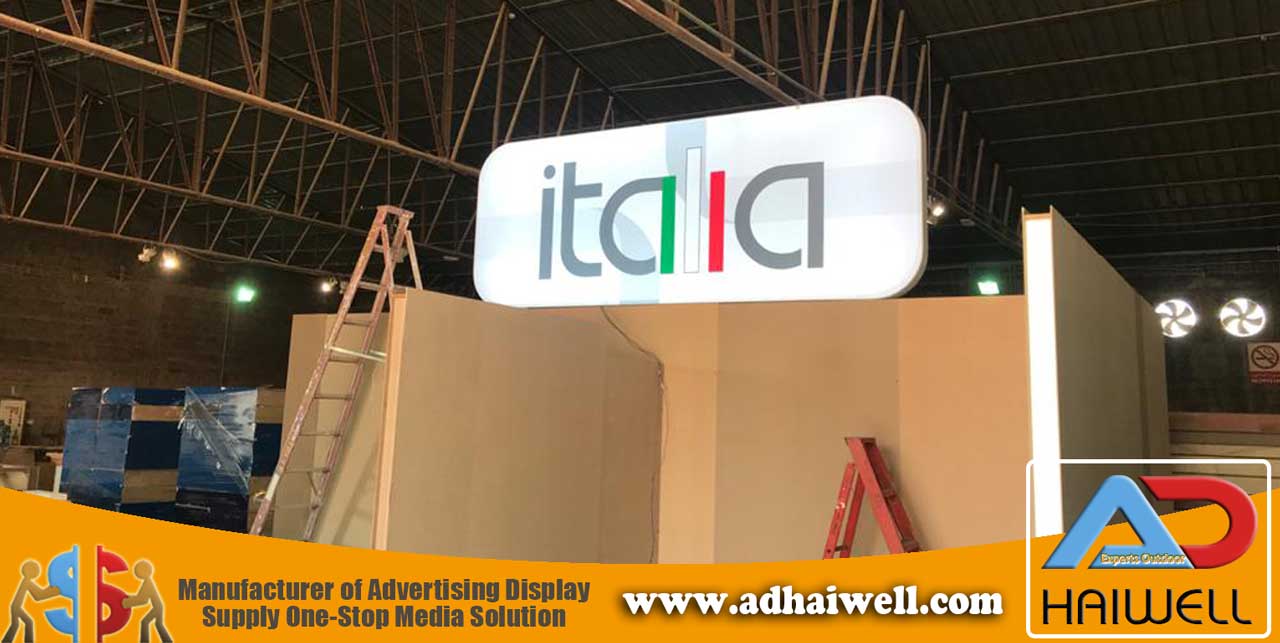 LED Frameless Fabric Light Boxes are widely used in retail stores, museums, airports, hospitals, meeting rooms and the likes. Combining the latest developments in LED technology with superior expertise and creativity, we make larger and brighter lightboxes with vibrant colors printed on the fabric. The backlit light boxes with very bright LEDs provide more than accent lighting to any environment and takes the mood to a different level altogether.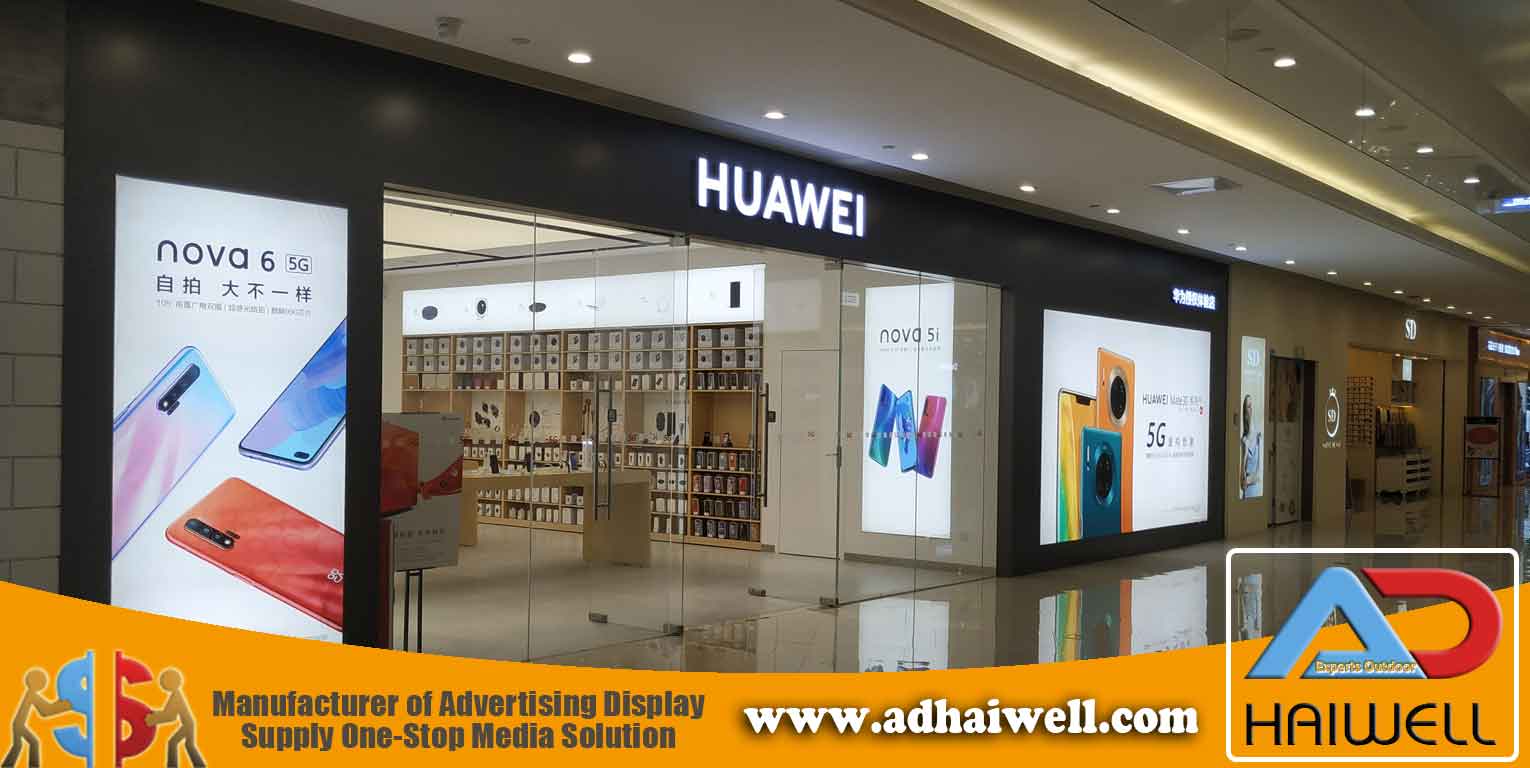 More and more customers, commercial and residential, are using LED Frameless Fabric Light Boxes and its usage has tripled. Adhaiwell making this type of light box gives your customers more options while offering them better looks with a cheaper product, shipping and installation costs.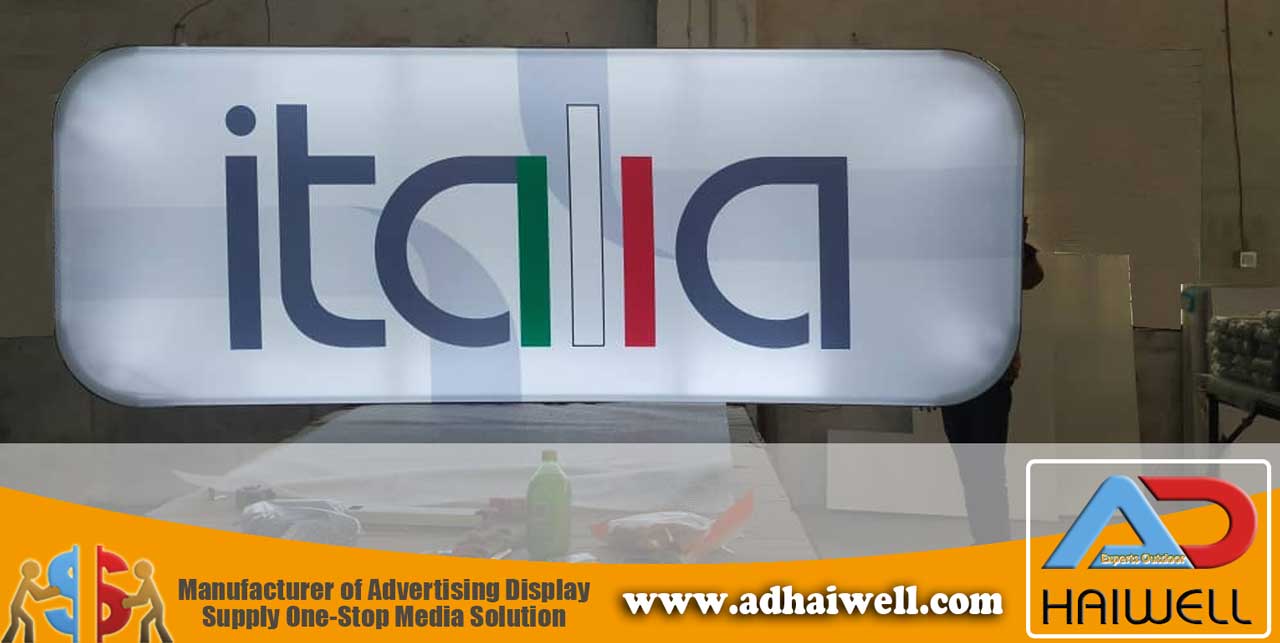 THE ELEGANT LOOK
Adhaiwell manufacture these light boxes in different sizes of profiles and can do so for you according to your specific requirement. Regardless of the depth, the frames are invisible and the lightbox provides a seamless display of your printed image. This experience itself is powerful to drive a customer to your business/service and this is exactly why they are called frameless fabric light boxes. The overall look is very modern and sleek accentuating the display and colors on any printed fabric.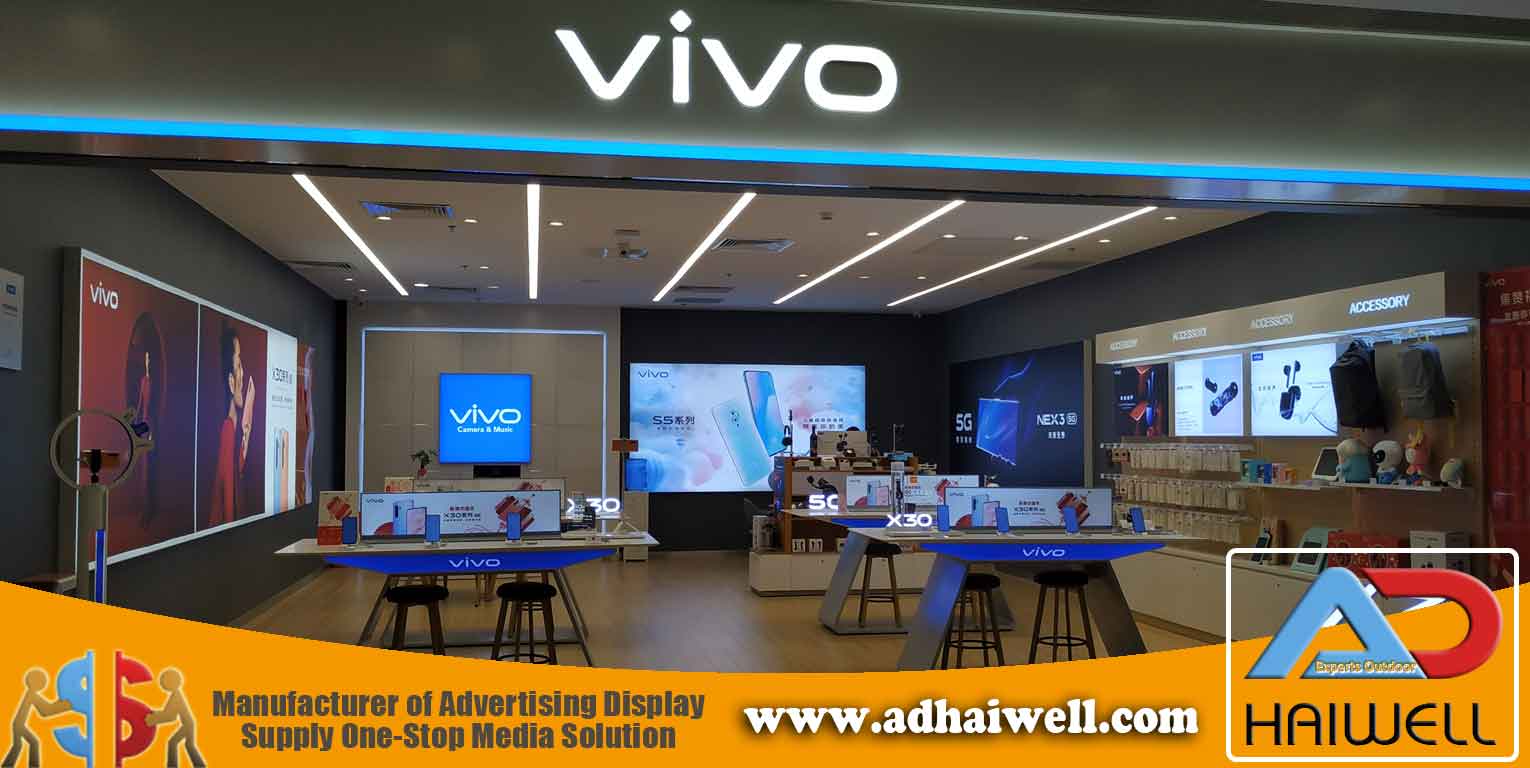 TYPES OF LED FRAMELESS FABRIC LIGHT BOXES
We manufacture different types and sizes of Edgelit and Backlit LED Frameless Fabric Light Boxes made specifically for sale in global.
Although the frame of this lightbox is made of a high-quality aluminum profile, it's called Frameless Light Box, since only 1.5mm of the profile is visible in front.
1. LED EDGE-LIT
This is the most common type of LED Frameless Fabric Light Box. The LED light sources are placed on the frame (usually on the 2 long sides). We manufacture single-sided, edge-lit, with a very thin profile, which is only 1.5", and double-sided, edge-lit, with 4" and 2.75" profiles. These are special and very powerful LED lights that can light up considerably big displays. Several rows of light can be installed next to each other for very large displays. The LED light sources are covered with special lenses that distribute the light evenly. The fabric on the front and back of the display helps reflect and distribute the light to create an evenly distributed pattern of illumination.
Our Free-Standing Double Sided Fabric Light Boxes are Edge-lit. We ship them unassembled for easy and economical shipping. Assembly and installation are easy and fast. We can manufacture this type in very large sizes for retail stores and for trade shows.
We use our thin hanging Double Sided Fabric Light Boxes, which then is shipped assembled, and is very easy to install.
2. LED BACK-LIT
The light source of the Back-lit LED Frameless Fabric Light Box is an array of many smaller LEDs that are placed on the backplate of the lightbox. This type of light box ensures very brightly and even lighting of the display, no matter the size. They are shipped assembled and are very easy to install. With these two profiles, we can have an internal power supply, which is dimmable. We can also make them with a low voltage dimmer, placed inside the light box.
Besides all these, with images provided by customers, we take care of backlit fabric printing with sewn silicone edges for frameless displays. Building a custom-printed LED light box is our specialty!
3. CUSTOM SIZES
There are two types of Single-Sided and Double-Sided Frameless Fabric Light Boxes which can be made in large sizes. Adhaiwell Light Boxes can also customize your required light box in any dimension or size according to your requirements, even with a round corner. For easy and cost-effective shipping, we manufacture the large LEDs in sections that can easily be assembled at the job-site. Using quick connectors the electrical assembly only takes a few minutes and can be done without wasting much time.
4. LIGHTWEIGHT & EASY TO SETUP
The LED Backlit Frameless Fabric Light Boxes are very lightweight and particularly easy to set up even without any technical expertise. The lighter weight helps keep the shipping costs down and contributes to the money that you save as a customer. This helps us ship the product without breaking it down much and makes the installation process be possible in 3-4 simple steps. Even the very large ones being made in many sections are easy to handle and install when compared to other complicated lighting systems. Please contact Adhaiwell if you have any questions.
5. COST-EFFECTIVE LIGHT BOXES MADE IN CHINA
The overall cost of a Frameless Fabric Light Box including the printed fabric is generally lower than other types of light boxes. Large and custom sizes are more cost-effective and attract more customers than a smaller one. Adhaiwell team of experts can analyze your business or personal requirements to come up with an exclusive quote. Please contact us and share your details to receive the quote.